Facilities
After School Clubs
Our After School Clubs cater for all our children from Primary 1 – 7. We aim to provide a safe, relaxed environment with activities which provide learning potential. It begins with a breakfast club at 8.30 am where the children can experience a healthy breakfast and fun activities. The afternoon session begins at 2.15pm and finishes at 4.30pm. The programme of clubs is varied and includes Jo Jingles, African Drumming, art and craft, homework, film club and sports activities involving qualified coaches. Parents are asked to sign their children up on a half termly basis if they wish to avail of these sessions.
Children can choose which activities to attend or they can attend all activities during the week, which makes it ideal for working parents! Most clubs are £1 per session, each half term there are free club choices provided.
Send your child along to enjoy:
A warm friendly environment
Socialising with others
Engaging in purposeful, healthy activities
Developing skills and confidence
At Bready Jubilee...
Dedicated and motivated Staff
Bright and stimulating environment
Interactive whiteboards in all classes
ICT Suite with library, 16 tablets and 10 internet linked computers
2 curriculum designed gardens with raised vegetable beds, polytunnel and play trails
Outdoor play areas for foundation stage
Newly resourced modern classrooms
Spacious assembly hall and canteen
An active playground zoned at break and lunch
School productions-every child on stage
Opportunities to play an instrument, sing in our choir and perform at Festivals
Opportunities to learn spoken Spanish
Quality After Schools provision 8.30am-4.30pm , helping with child care
Community Judo Club 4.30pm-5.30pm on Thursdays
Transport service from home to school
Stimulating Environment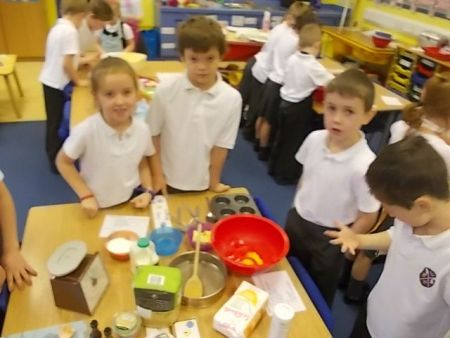 Making Jungle Cakes
Making Jungle Cakes
Making Jungle Cakes
Making Jungle Cakes
Making Jungle Cakes
Making Jungle Cakes
Bready Jubilee Primary School, 12 Cloghboy Rd, Bready, Strabane BT82 0DN | T: 028 7184 1319