School Policies
Parents-you can now find a number of recently updated school policies within the 'Parents' tab of our school website.
This includes information on our privacy notice as a result of the new GDPR regulations.
Our Latest News...

23rd Oct 2018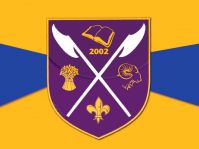 23rd Oct 2018
Latest Gallery
Welcome to Bready Jubilee

Welcome to the new Bready Jubilee Primary School Website! We hope that through the site you will gain valuable information and a true flavour of the learning experiences we provide.
Set in the rural area of Bready, we are natually proud of our school community and the long history associated with the school.
Children are at the heart of our school and our staff provide a positive, caring and child-centred environment in which your child will nurture and grow to help fulfil their potential. Our school is an intrinsic part of the local community and we place great emphasis on sustaining a positive learning partnership between home and school. With your support, co-operation and encouragement, we look forward to working together, to ensure that your child's time at our school will be fulfilling and rewarding.
No website can adequately convey the real atmosphere in our school, so please do come and see Bready Jubilee Primary School for yourself. We will be only too delighted to meet with you, show you our facilities and demonstrate the work that we do.
Mr Canning (Acting Principal)
Bready Jubilee Primary School, 12 Cloghboy Rd, Bready, Strabane BT82 0DN | T: 028 7184 1319